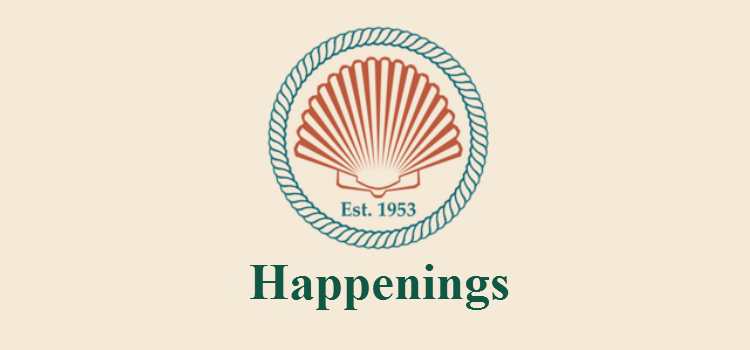 GNHA Beach Fires and Properties
All Giants Neck Heights Association properties close at sunset. This includes the beach, park/playground and clubhouse (with the exception of a rental agreement).
Fires on the beach are not permitted unless previously authorized by the Fire Marshall for GNHA sanctioned events (Scheduled bon fires). Unauthorized fires on the beach pose a safety concern with children not knowing if the debris left behind are still hot and it also makes a mess of the beach.
We ask that anyone that sees a fire on the beach please contact the East Lyme Police, Fire Marshall and/or one of the Board members.
GNHA Turnaround
A valid GNHA Turnaround Decal or Parking Pass is required to use the Turnaround.
Frequently Asked Questions:
How is the turn around decals different than the parking pass?
The turn around decals is for use of the turn around only. Where as if you purchase a parking pass as well you can then use the parking pass for the lot. You cannot use the turn around decals to park in the lot. The turn around decal purpose is first to identify that you are an association member or renter with access to the turn around but also for those that don't need to use the parking lot, you don't have to pay for a parking pass. The decals are paid through association taxes.
Do I need to have the turn around decal on my car window?
No, they are removable but if you have more than two cars, simply laminate it or put it in a ziplock bag and tape it on your window. It must though, be visible to the turn around attendant. Each association household has been provided with two window decals.
Can I pay for additional decals?
No. Each association household has been provided with two turn around decals. Turn around decals are not for sale.
Parking Passes
Just a reminder that parking passes are required in order to park in the parking lot, or park at the clubhouse. The parking pass can also be used to use the turn around at the beach. This is to deter non members from using our resources.  Your patience and cooperation is appreciated in this manner. Neighbors working together as a team will help us all protect our beautiful community. If you need to purchase a pass, please refer to our contact page on this website.  Thank You. GNHA Board of Governors.
Giants Neck has a neighborhood on nextdoor.com
Many neighbors are joining nextdoor.com. This is a site similar to Facebook which allows neighbors to share information and much more. If you create an account on the site and put in your address, you can join the Giants Neck neighborhood. East Lyme Police also post information in our neighborhood. Nextdoor also has apps for smartphones and tablets. We encourage you to join for the benefit of the entire neighborhood.