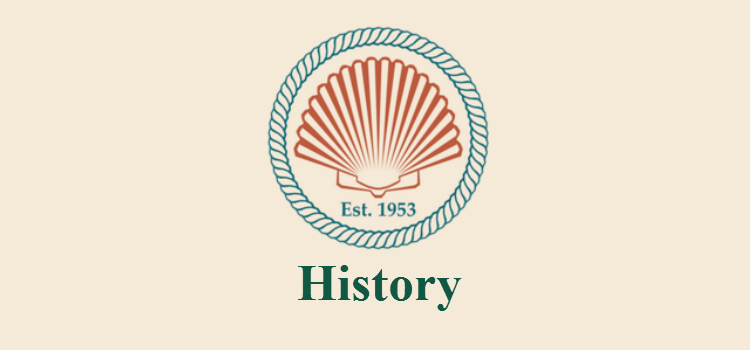 Legend has it that the name Giant's Neck came from the original owner, an Indian named Mamarakagurgana ("The Giant"). He was a very large man compared to men and women of his time. His son, Tattobitton of Nehantic, sold the property that eventually became Giants Neck Heights Association on July 1, 1687. The records may be found in the New London Land Records, Vol. 5, Page 98.
Our deeds, for those of us who own property within the Giants Neck Heights municipality, can be found at the East Lyme Town Hall. As for our homestead, the Connecticut state statutes include, "An Act Incorporating the Giants Neck Heights Association," which was approved on June 30, 1953. On June 19, 1963, CT Bill 4359, entitled "An Act Amending An Act Incorporating the Giants Neck Heights Association" was approved. With the passage of these acts our Association became a Connecticut municipality and a public agency per Connecticut Statute 1-200(1). The office of the Connecticut Secretary of State lists the Giants Neck Heights Association (GNHA) in their list of towns, boroughs, and villages in Connecticut "without post offices of the same name as the given municipality." The State of Connecticut Accounting Manual list of town codes also includes the Giants Neck Heights Association municipality.
Today more than 400 members of GNHA and their families enjoy a beautiful beach located at the southeastern end of the Rocky Neck Beach. Our beach is maintained by GNHA members and features a jetty that is popular with local crabbers and amateur photographers.